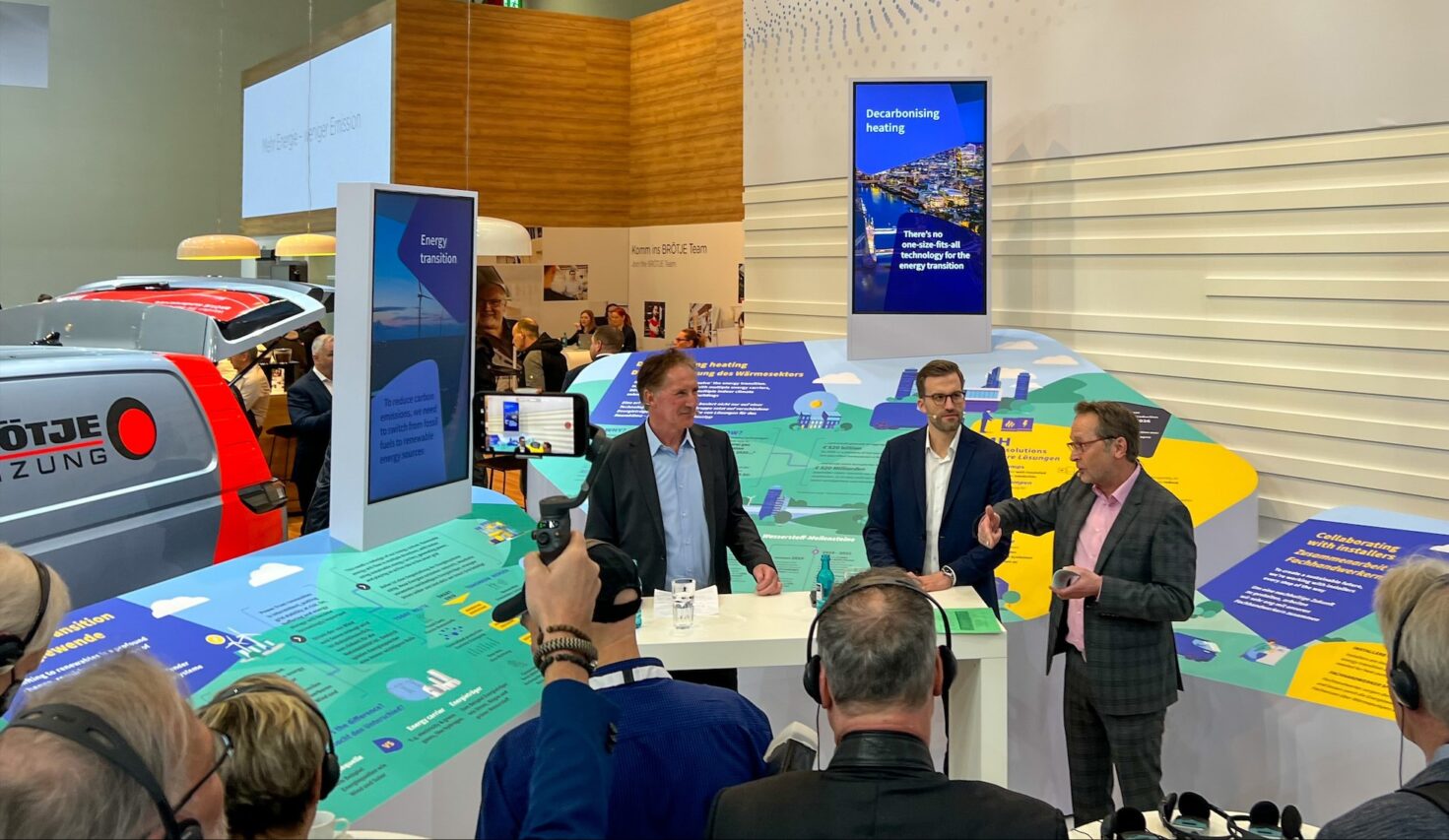 Showcasing energy innovation at ISH trade fair
"The ISH trade fair is the most important international event in the HVAC industry. Sharing our vision on the energy transition in a compelling way is crucial for us, and Stampa did a fantastic job in bringing our vision to life with a creative and engaging execution."
The result
Once Stampa's strategic content team had mapped an outline and finalised the texts, our Stampa Studio could begin working on the design for each of the tables. The look and feel were to be consistent with other BDR Thermea branding, but with a fresh take that was simple yet eye-catching.
We worked closely with our client at BDR Thermea, as well as the company's experiential marketing agency, to ensure our designs could fit seamlessly into the stand's build.
Working to challenging deadlines to deliver in time for the show, we delivered on time and in full. We also supported the creation of other pieces of external content, such as a press statement and LinkedIn posts.
Want to know more?
Have a look at our Stampa Studio offering.