PR agency
The go-to PR agency in the Benelux
Are you looking for a PR agency? Since 2008, Stampa has been a go-to PR agency in the Benelux, building and protecting the reputations of clients across the finance, FMCG, technology, and energy sectors, to name a few.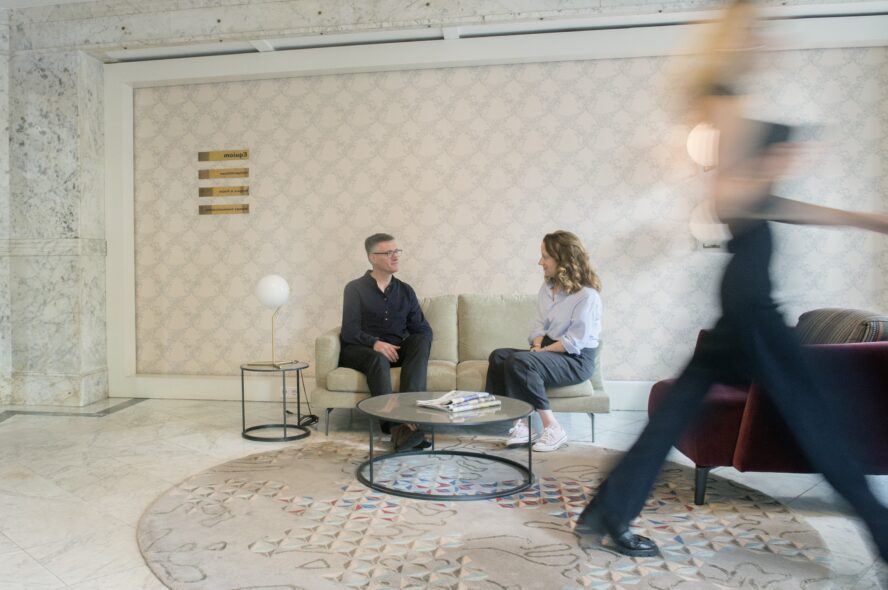 The entire communications process fits under our remit, from developing a media strategy or planning a PR campaign through to implementation and monitoring impact. Our strategic advice pairs with our flawless execution, which includes creating plans, formulating messaging, selecting appropriate journalists, drafting copy and more. This holistic public relations service ensures your corporate reputation is carefully managed.
As a PR agency with offices in Amsterdam, London and Brussels, we're well positioned to support clients looking to expand their media presence to a wider UK and Benelux audience. Our team of former journalists have a deep understanding of the media environment, as well as the qualities that can make your message stand out.
With years of experience between us at major news outlets like Reuters, Bloomberg and Het Financieele Dagblad, we've built up an extensive media network that we regularly use to our clients' advantage, helping them secure coverage in tier 1 and trade publications. We are particularly well-connected with financial and business media in the Netherlands, UK, Belgium and Luxembourg. After all, to have the biggest impact and gain maximum coverage, your story needs to reach the right audience at the right time.
Why Stampa?
Public relations and reputation management
It starts with solid research. This provides insight into what others are saying about your company, your brand and your products, and helps us understand the factors influencing your perception among your most important stakeholders.
We develop detailed PR plans tailored to your company's specific needs. We advise on and develop your key messages and themes, identify your target audience and most relevant media channels, and help you define your communication goals
We raise awareness of your company, products and expertise, create recognition of your company's relevance or establish thought leadership on key topics and themes. We create goodwill for your organisation, deal with potential crises in an authentic way or build understanding for an internal reorganisation.
We use a broad range of PR tactics and tools to put your PR plan into action. We write multilingual press releases and offer media advice. We draw up in-depth Q&As to anticipate difficult questions, write corporate brochures, annual reports, social media updates, SEO content, advertorials, columns, op-eds, and other customised content.
As former journalists, we understand the pressure editors are under in today's 24/7 news environment and know how to make your PR message stand out. We'll carefully select the angle and the journalists we pitch to in our network of contacts. We are well-connected with financial and business media in the Netherlands, UK, Belgium and Luxembourg.
Our media monitoring team keeps tabs on coverage about your company in print, online and social media. Our reports, in English or Dutch, range from daily press summaries to monthly evaluations and comprehensive PR audits that assess the impact of our PR efforts.