We care deeply about the quality of our offering, striving to exceed our clients' expectations with work of the highest standards.
Stampa is a PR and corporate communications agency, based in Amsterdam, London, and Brussels. We deliver expertly crafted, professionally managed, and consistently effective communications, combining expertise in the Benelux and British markets.
In sectors ranging from financial services to energy, technology, FMCG and media, we help our clients communicate with confidence, clarity, and conviction. Our clients recognise our team as highly responsive, fast, flexible, friendly, and skilled at working with complex content.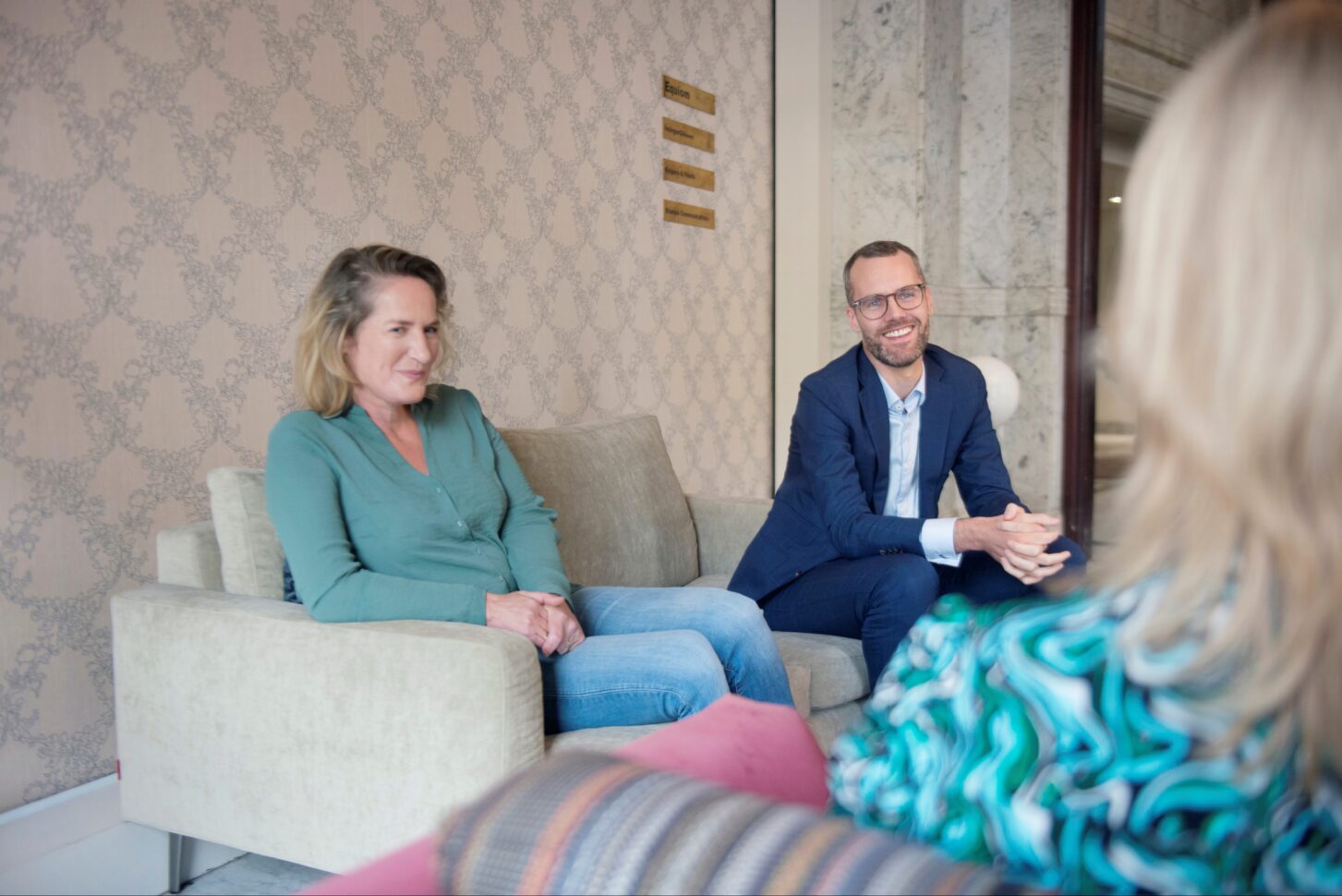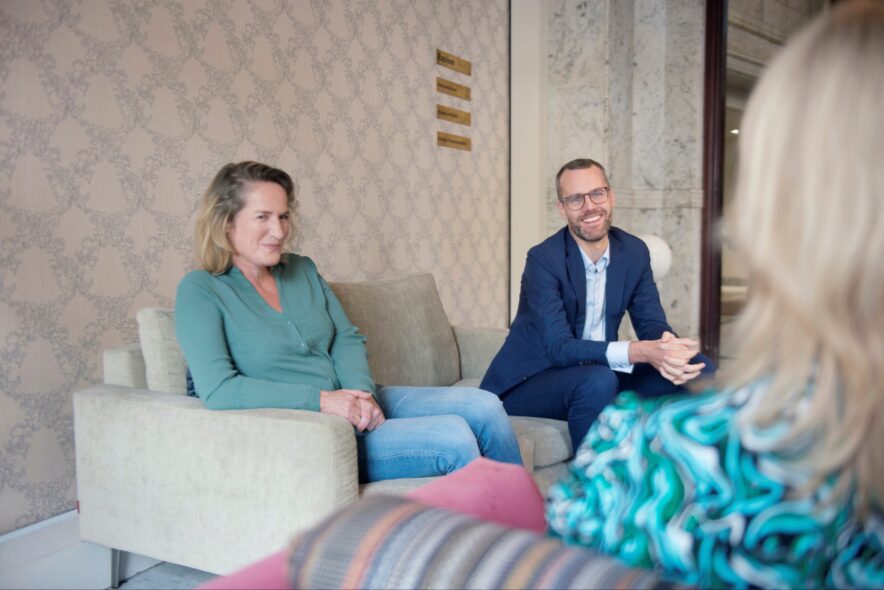 about us
Meet our expert team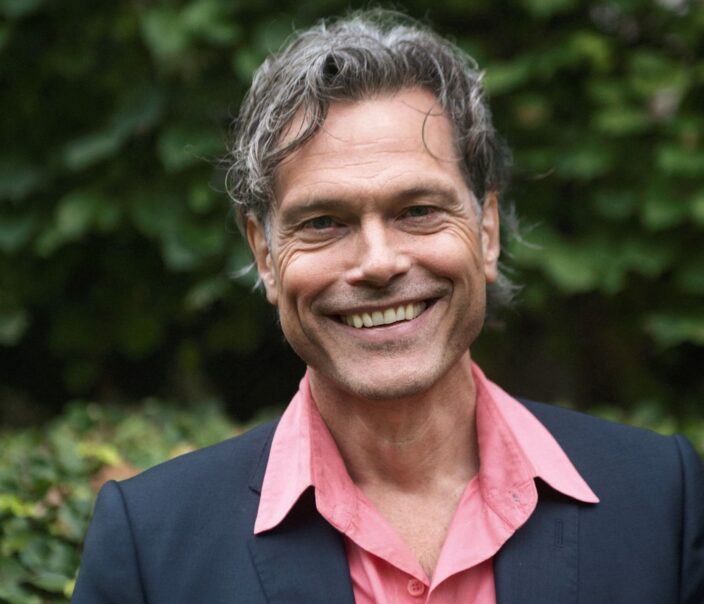 Jos Havermans
Co-founder and Director
Jos advises our clients on all aspects of their communications strategies, specialising in strategic content, sustainability, integrated reporting and PR.
Jos co-founded Stampa after more than 20 years as a news and business journalist, writing for international and Dutch national and trade media. At Stampa, he advises clients in sectors including finance, renewable energy, and technology. Outside of work, Jos enjoys running in Amsterdam's leafy Westerpark or exploring nearby pubs and restaurants, unless he's at home reading up on international politics or following Ajax's fortunes.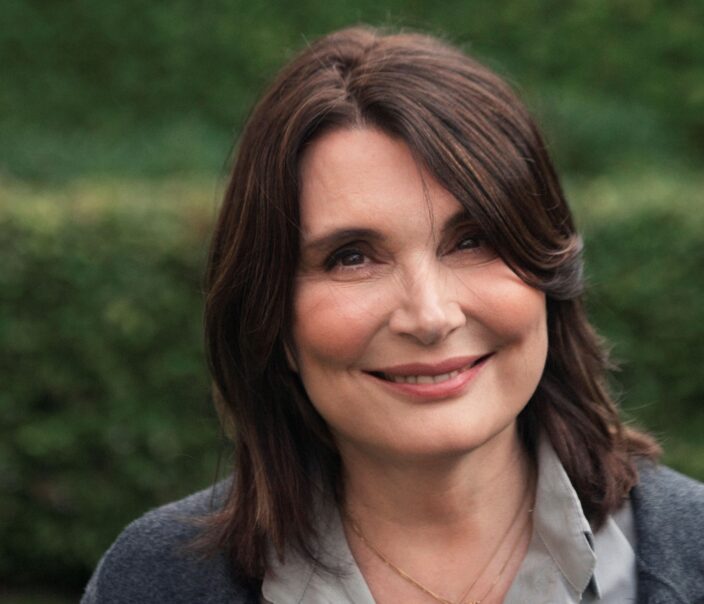 Marina Millington-Ward
Co-founder and Director
Marina is an experienced all-round communications professional with a particular focus on financial and energy-transition issues.
Before co-founding Stampa, Marina worked in financial journalism, including at Bloomberg. Since then, Marina has advised a range of blue-chip companies on PR strategies and complex crises, drawing on her degrees in Law and Business. Besides words, Marina also loves numbers, which she uses as a member of Stampa's financial committee. In her free time, Marina loves travelling, making jewellery, and dabbling in DIY.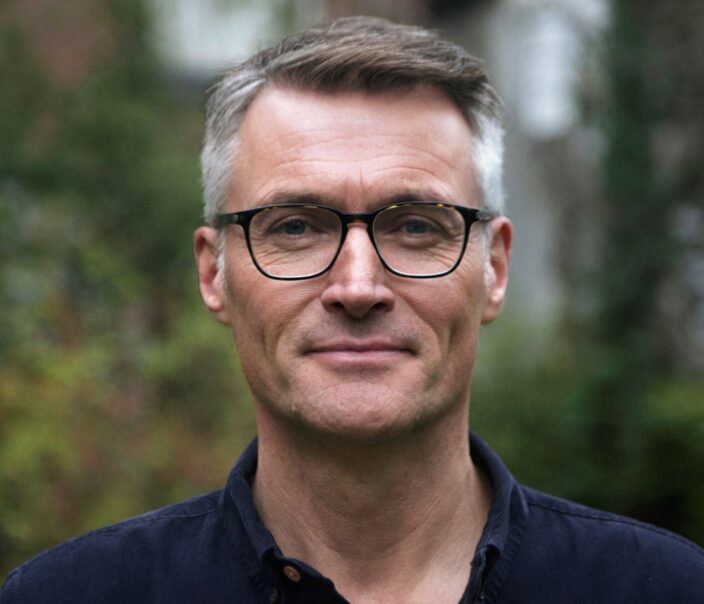 James Curtis
Co-founder and Director
As one of Stampa's most experienced writers and editors, James thrives on telling the stories of our clients, no matter how complex the topic.
James co-founded Stampa after 18 years in business journalism. As the leader of Stampa's London team, James advises Stampa's clients on all aspects of their communications strategy, with a specialisation in strategic content, internal communications and PR, and sector expertise in energy, technology and FMCG. Outside of work, James can be found enjoying live music, supporting Arsenal, and running increasingly slowly on the paths of north London.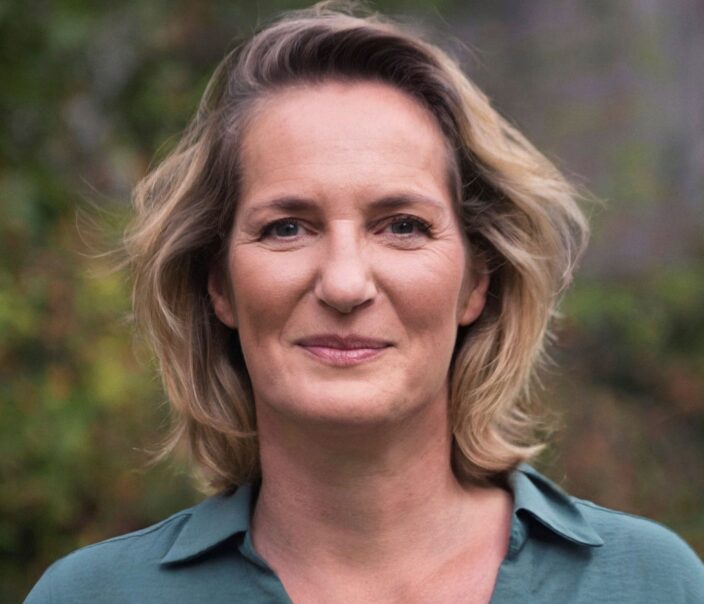 Heleen de Graaf
Director
Heleen is an experienced all-round communications professional with a specialism in the financial sector.
Heleen expertly supports clients on a range of communication and PR issues, as well as sharing her knowledge in media and interview training. Previously, Heleen was the Amsterdam Bureau Chief for Dow Jones, before moving to the economics/financial desk at Dutch national daily NRC, where she won the prestigious De Tegel prize for outstanding journalism for her coverage of the ABN AMRO takeover. Out of office, Heleen enjoys football, sailing, and rates her annual family getaway to the Italian island of Ischia as a highlight of her year.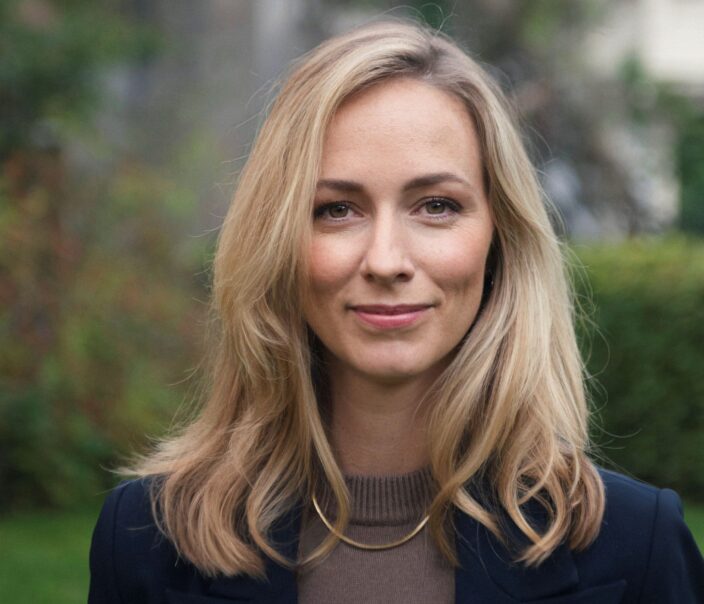 Marieke Sepers
Sr Account Director & Head of Operations
A strategic thinker with a hands-on attitude, Marieke brings a holistic approach to any communication challenge.
Over her 12 years at Stampa, Marieke's earned the deep trust of our clients, advising them on all aspects of their communication and PR strategies, and corporate reputation. As Head of Operations, Marieke understands Stampa's business needs and ensures smooth sailing of our operations. Outside of work, Marieke can most likely be found running along one of Amsterdam's many waterways, standup paddleboarding, and learning the 'art of the eight limbs', aka Muay Thai.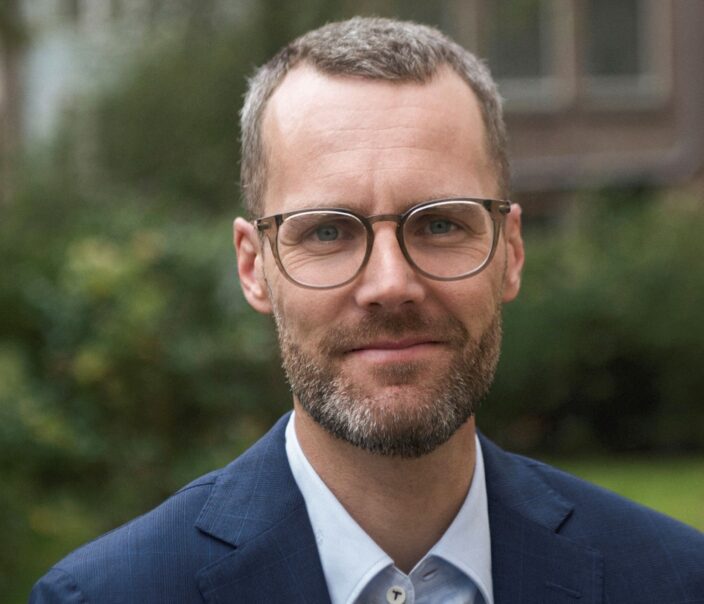 Pieter Segaert
Sr Account Director & Head of Insights
Brussels-based Pieter is one of Stampa's PR experts in Belgium and Luxembourg, advising clients in the financial, energy, mobility and FMCG sectors.
He also supports companies in the Netherlands, France, Germany, and the Nordics. Pieter's previous experience as a journalist, publication manager and product owner honed his instinct for a fresh angle and sharpened his project-management skills. Pieter has a special interest in global finance, appreciating how numbers present a picture of the world. After hours, he pounds the pathways of Antwerp's parks, cheers on his football team, RSC Anderlecht, or continues his quest to find the best Belgian beer.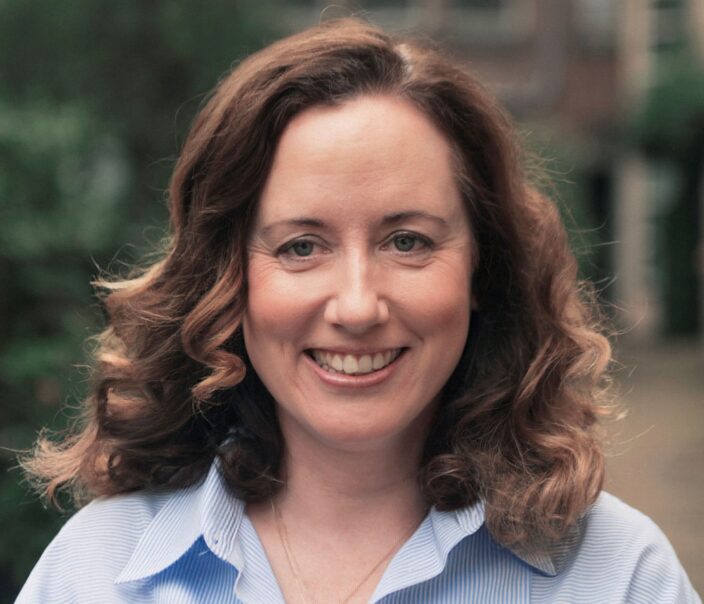 Stacy Hyde
Sr Account Director
Stacy is one of Stampa's London-based PR specialists, advising clients across corporate, financial, renewable energy and technology sectors.
She has spent her 25-year career working in media relations in London, cultivating a rich network of business media contacts in the UK and globally. She has a keen eye for what makes a compelling story and thrives on the challenge of winning high-profile media coverage for our clients. Stacy is a south-Londoner, but can often be found in the West End, enjoying plays and musicals. She supports Bromley FC, and loves taking long walks with her dog, Harry the Cavapoo.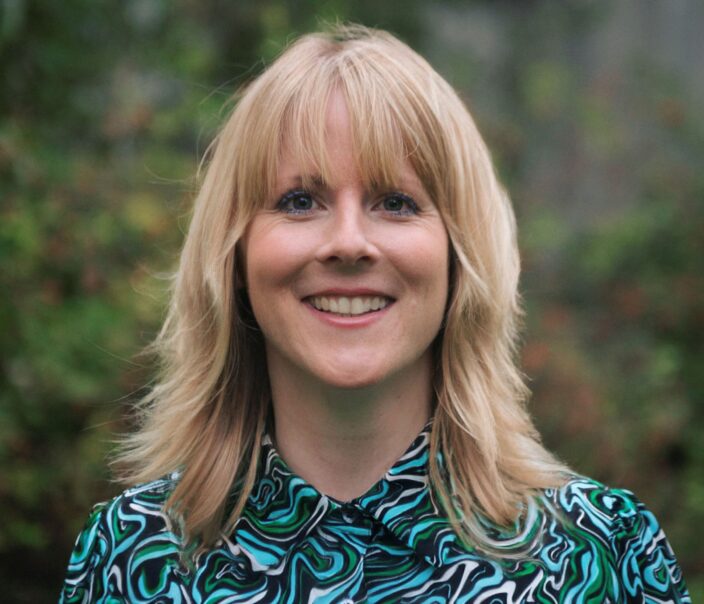 Carla de Groot-Koelemij
Sr Account Director & Head of Stampa Studio
A skilled content and communications all-rounder, Carla supports a range of clients and leads our strategic creative services through Stampa Studio.
In her previous life as an English teacher, she learned the value of explaining complex topics in a clear and compelling way – a skill she's been honing at Stampa ever since. Alongside broader strategic communications advice and execution, Carla specialises in visual storytelling. Whether through graphic design, video or animation, she's passionate about supporting clients with creative solutions. When out of office, Carla dabbles in colourful new design ideas for her home, boosts her barista skills, goes cycling in the countryside or curls up with a good book.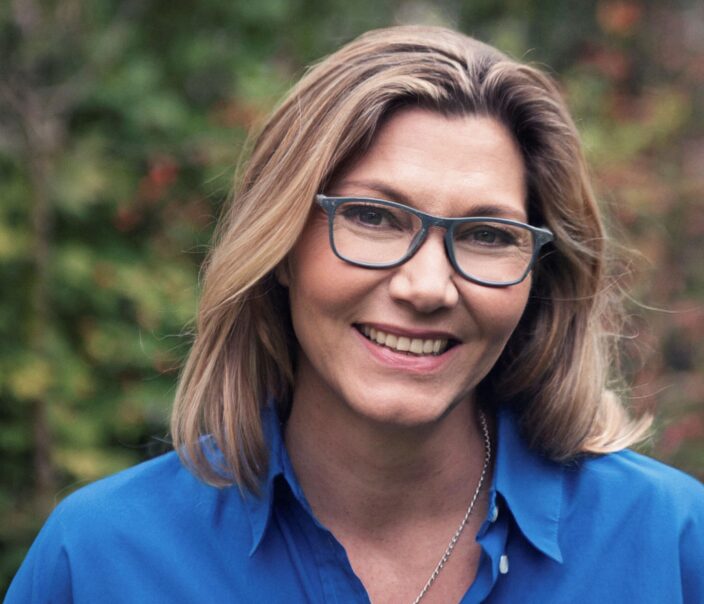 Tracy Melass
Sr Account Director & Head of Strategic Content
Tracy understands what makes a good story, and is well placed to help clients craft their own – whatever the medium or message.
Tracy is a versatile media professional with stints in corporate communications, strategic content, consumer magazines, and news journalism. She's worked on high-profile media brands and with blue-chip clients in her native South Africa and the UK. Now Amsterdam-based, Tracy supports Stampa's clients with their content and communications needs as our Head of Strategic Content. She's also a proud member of Stampa's fun committee. When not weaving words, this Capetonian mountain goat is plotting her next getaway.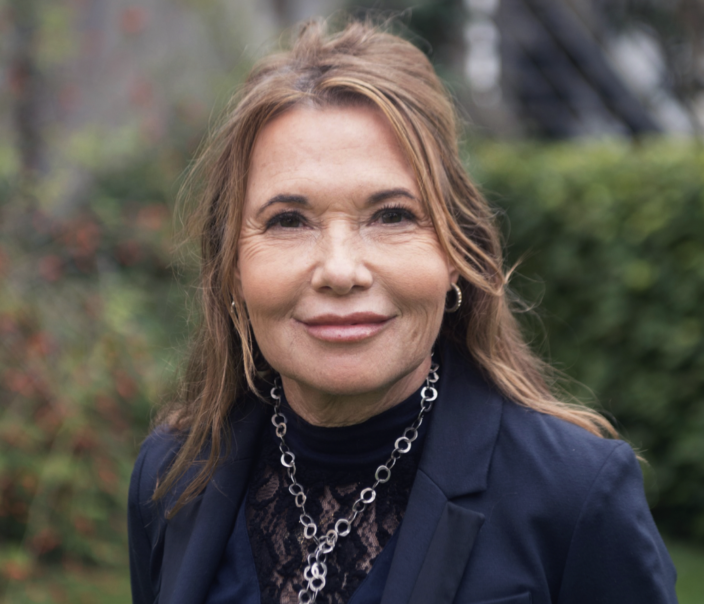 Barbara Kruseman
Sr Account Director
Barbara is a hands-on strategic PR and communications expert and team-lead on multiple accounts at Stampa.
Her mantra is quality over quantity, and she believes in the power of thought leadership and storytelling to shape opinions. Her focus areas include the financial industry and markets, ESG and energy transition (she's the lead on Stampa's sustainability team), real estate, infrastructure investing, and e-mobility. One of Barbara's favourite ways of putting her many years in senior editorial roles in financial news to good use is by mentoring Stampa's younger colleagues. After hours, she enjoys Pilates and going to music gigs.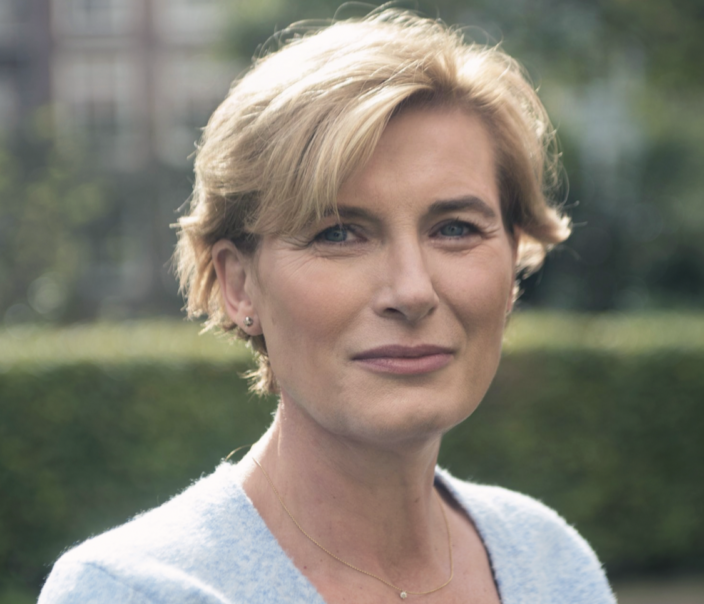 Patricia Boon
Sr Account Director
Patricia is one of Stampa's Amsterdam-based PR specialists, advising clients across financial, renewable energy and technology sectors.
An all-round media and communications professional, Patricia has experience in financial and news journalism, storytelling and copywriting, as well as developing video content and scriptwriting. Previously, Patricia worked for Dutch daily De Financiële Telegraaf, gaining deep knowledge of personal finance, financial services, B2C, and the insurance and healthcare sectors. She relishes the challenge of finding new angles that connect with audiences, and making complex content accessible. In her free time, Patricia loves camping, hiking, skating, and reading.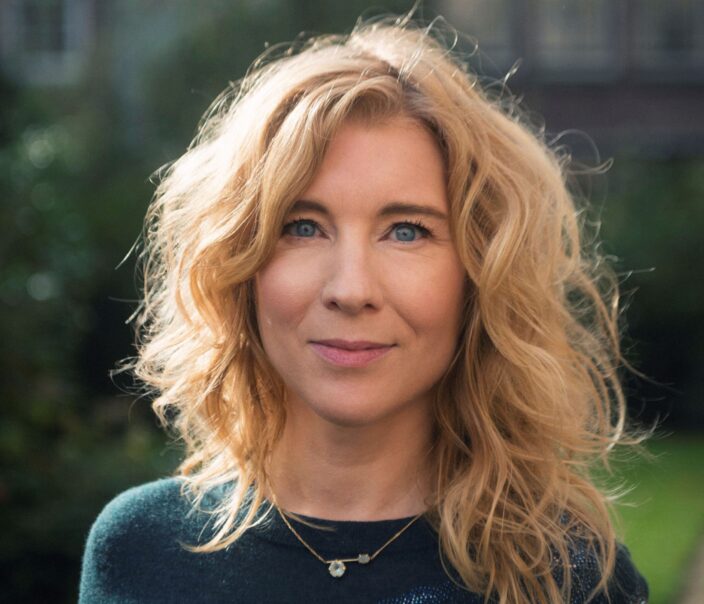 Anke Claassen
Sr Account Director
Anke is one of Stampa's Brussels-based PR experts, advising clients in the corporate, financial, E-mobility, and (bio)technology sectors.
As a former business journalist, Anke never lost her taste for staying ahead of the news cycle and is constantly seeking out unique and newsworthy angles for journalists wanting fresh perspectives. Anke also thrives in high-pressure situations, making her a valuable advisor in issues management. Outside of work, Anke enjoys exploring the vibrant city of Brussels, immersing herself in its rich culture, music, art, and delicious cuisine. In the summer holidays, you'll find her travelling with her family in a vintage caravan.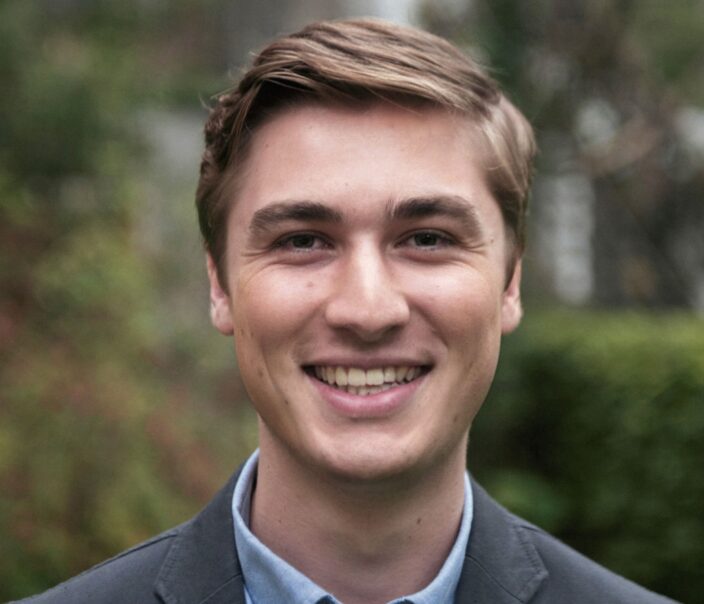 Harry Rogers
Account Manager
Since joining Stampa in 2021, Harry has earned clients' trust to tell compelling stories with clarity and creativity.
Advising across the full communications spectrum, from strategic content to internal communications and PR, Harry is a versatile team member, supporting clients in the renewable energy, FMCG, banking and technology sectors. With a degree in French and Spanish from the University of Durham, his love of language continues to inform his work at Stampa. When away from the keyboard, Harry can be found either enjoying London's rich cultural scene or brushing up on his (very basic) Dutch skills on Duolingo.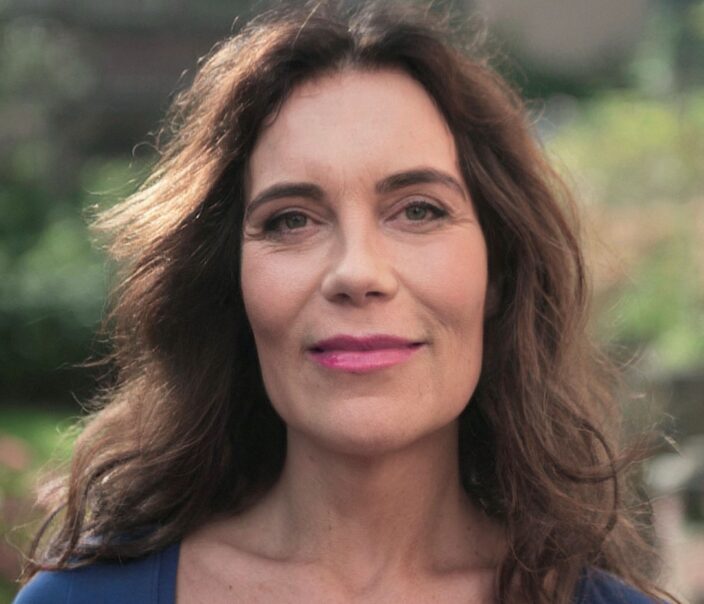 Sara Loschacoff
Sr Account Executive
A perceptive and insightful analyst, Sara heads up Stampa's media monitoring team.
She holds an MSc in History from the University of Amsterdam and, and as she describes it, is "passionately curious about everything there is to know about every subject that is knowable". Drawing on her deep experience from 25 years in the industry, working across several international agencies, and her meticulous approach to her work, Sara is well placed to give Stampa's clients a head start. Among the many things that make her heart beat faster, Sara lists Russian literature, poetry, oysters, etymology, and vibrant city life.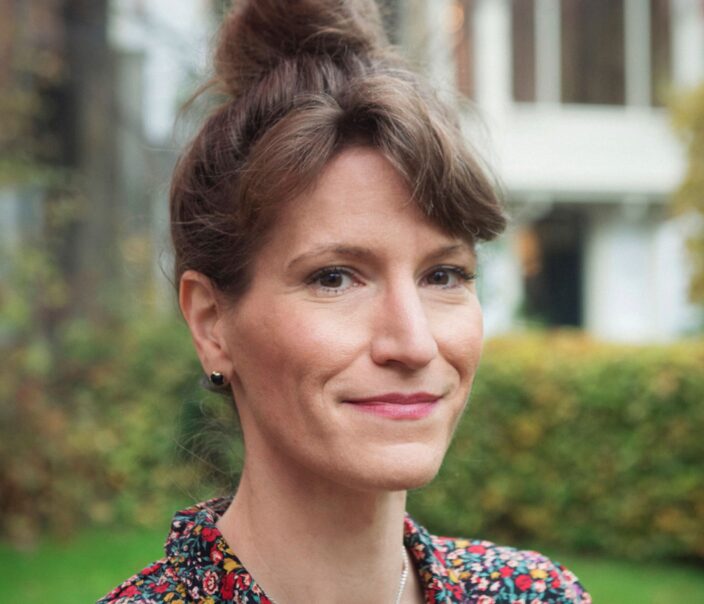 Marieke Koelewijn
Sr Account Executive
Marieke has been a key member of Stampa's media monitoring team for 10 years, providing clients with industry intelligence and customised reports.
Previously, she worked as an invigilator and marker for the International English Language Testing System, the editor of a Dutch linguistic database, and as a media analyst, translator and subtitler. Marieke holds postgraduate degrees in English Language and Culture and Literary Studies from the University of Amsterdam, with an appreciation of the language stoked partly by early exposure to British sitcoms. In her spare time, Marieke sings and plays the violin, cooks and bakes, and cares for her beloved lop-eared rabbits.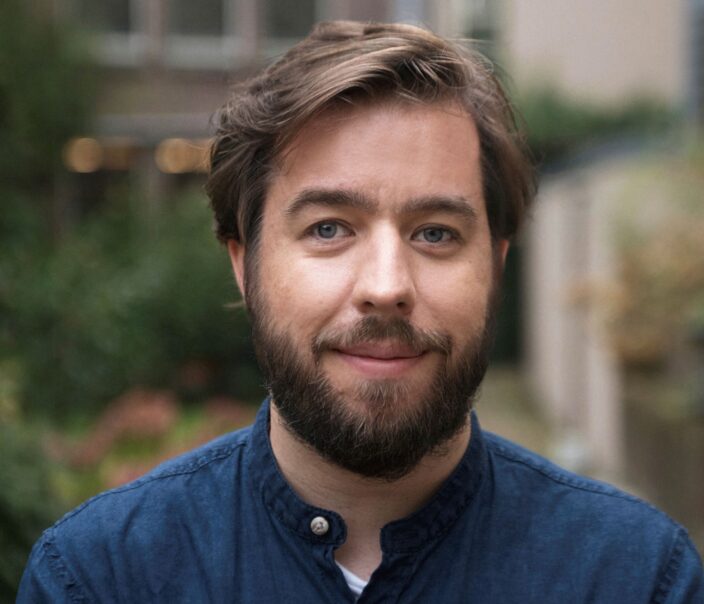 Bram van Dijk
Sr Account Executive
As a member of our media monitoring and analysis team, Bram provides clients with insights into who's saying what about their company.
Bram helps our clients understand their reputation and identify opportunities. He also supports them with English and Dutch translations and advises on LinkedIn advertising strategy. Pre-Stampa, his background includes stints in the financial sector and B2B and e-commerce companies. Bram holds a master's degree in Dutch language and culture, specialising in modern literature. When he's not got his nose in a classic novel, or a more obscure read, he'll be gaming or enjoying live music.
Désirée Durivou
Office Manager
In her 12 years at Stampa, Désirée has fine-tuned her formidable organisational and admin skills, making her indispensable to the smooth flow of office life.
As a self-described jack-of-all-trades, Désirée manages the ins and outs of Stampa, always on hand to support us with our stream of queries. Previously, she spent a decade in office management and executive administration positions for various Dutch broadcasters. Désirée's also worked in the travel industry, including many years in her beloved Greece. In fact, if she's not at her desk, that's most likely where you'll find her – island hopping and brushing up on the language.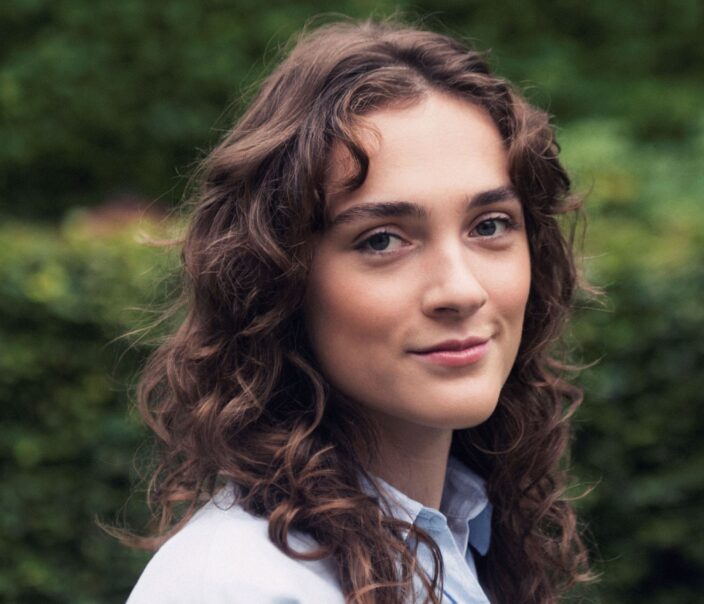 Thekla van Oijen
Sr Account Executive
Thekla is an invaluable all-rounder, developing PR strategy, writing, translating, and crafting catchy social media posts.
Thekla supports clients in the renewable energy, finance and legal sectors – a suitably eclectic fit for this Liberal Arts & Sciences graduate from Amsterdam University College. She has an ear for languages too: a Dutch native who's fluent in English and dabbles in French and German. Thekla is an active member of Stampa's in-house sustainability team, helping to shape our policies while keeping an eye on where we buy our coffee. Her love of all things sustainable also shows up in her taste for vintage clothing. This born-and-bred Amsterdammer loves an arthouse movie and board-sports holiday.
Linn Anna Paulsen
Account Executive
As a native Dutch and German speaker, Linn supports a variety of clients with their strategy, writing and translating.
While busy completing a communications degree – including a thesis exploring business news podcasts – and with some content marketing experience behind her, Linn joined Stampa in 2022, quickly becoming a valued member of our PR team. She's fluent in English, polished by an exchange at the University of Sheffield's journalism department, while earning her BSc International Communication and Media at Erasmus University Rotterdam. In her downtime, Linn can be found zig-zagging around her home city of Rotterdam on her bicycle or planning weekend getaways with friends.
Anne Rogaar
Account executive
Anne is involved in PR work, writing, editing and translating for clients across the financial, legal and FMCG sectors.
A recent master's graduate in European Law, Anne arrived at Stampa via Amsterdam, Rye (New York State), Leiden, and Uppsala (Sweden), where she has lived and studied in recent years. Anne's especially interested in European affairs and policymaking, which she follows closely. She's a Francophile and is currently taking French lessons. She also loves sailing around the Friesian islands or passing time in one of Amsterdam's beautiful parks with friends or a good book.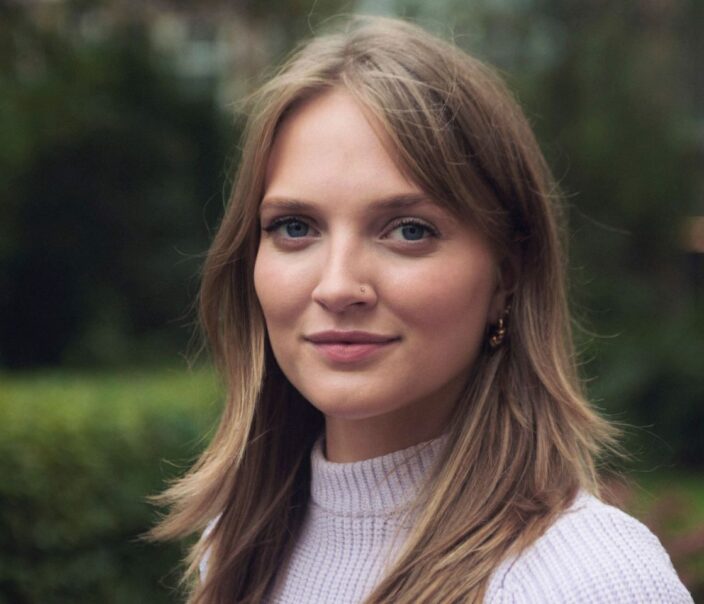 Loïs Kok
Account Executive
Loïs joined our team in Amsterdam in late 2023, supporting Stampa with PR and communication services in the financial, retail and energy industry.
She comes to us with a freshly minted master's degree in international relations from the University of Amsterdam, where she also completed a bachelor's program in Cultural Anthropology. During her studies, Loïs ran Room for Discussion, an interview platform at the UvA, which gave her the opportunity to speak to politicians, CEOs, and other industry leaders. Loïs considers herself a political junkie and spends her free time discussing Dutch and international politics with her friends while enjoying a beer on a terrace.
Local expertise & knowledge
Our head office is in Amsterdam – a leading financial centre and home to many blue-chip European and international companies.
Our team in London has extensive knowledge of the city's thriving media landscape, including leading international outlets.
Our Brussels team is plugged in to the Belgian and Luxembourg media, giving our clients an end-to-end Benelux service.
We're always looking for new talent
If you have a passion for communications, media and telling clear and compelling stories, then get in touch! We welcome applications from candidates with strong writing skills, languages (especially native Dutch and English), a keen understanding of business and a proactive desire to deliver the best possible work for our clients.